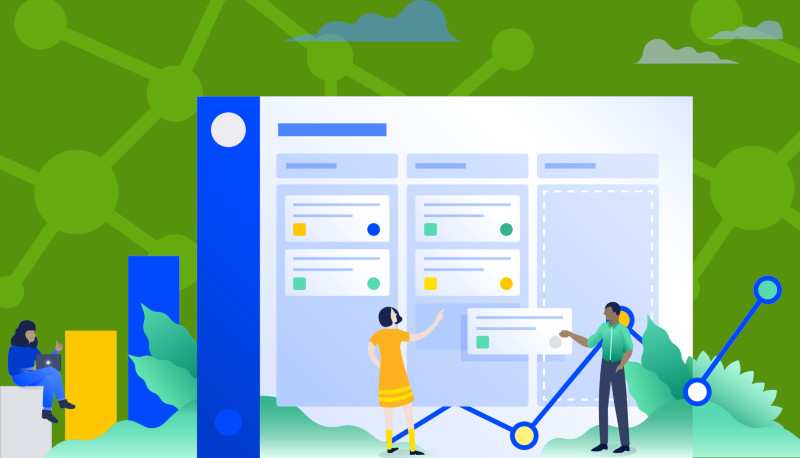 The latest update to the Launchpad ETL platform brings time-saving schema features and new integrations that make it possible to extract data from virtually any source.
Launchpad already saves you tons of time and eliminates the hassle of transferring data, but the updates and integrations added in the latest release bring even more flexibility and convenience. The Calibrate team has added some new features that do more of the work for you, and the new source integrations open up even more options for how you manage your data — including one that truly makes Launchpad an all-in-one solution for every single one of your ETL needs. Read on to discover everything new you can enjoy in Launchpad.
New Source Options
Email
Email has been an option as a destination in Launchpad for a while, giving you the ability to extract data from the source of your choice and have it delivered directly to your (or your client's) inbox. Now you have the ability to use email as a source as well, meaning you can simply attach a CSV or JSON file with your data to an email and send it to Launchpad. Your data will then be transferred from the file into whichever data warehouse or destination you choose. This new functionality is a real game-changer because virtually every data source gives you the option to extract data into a file. When you combine that with Launchpad's email source option, you have a solution that works across the board, no matter where you're pulling your data from.

Google Cloud Storage
Google Cloud Storage is another popular destination option that has been added as a data source in Launchpad. Now users who store their data in Google Cloud Storage can set up transfers to other destinations, making it easy to send automated reports via email, backfill historic records in another location, transfer your entire data archive, and more.

New Features
Import and Export Schemas
The ability to import and export schemas adds a great deal of convenience for Launchpad users. Now you can download pre-configured schemas and implement them within seconds, as well as share schemas across different accounts or among a team. Users that work with multiple websites and clients can easily save schemas for their favorite reports and duplicate them across their accounts, and schemas for the most popular data sources and destinations will be available on the Calibrate website.

Auto Detect Schemas From CSV File
Another convenient feature added to save time with schemas is the auto-detect feature. This feature is available for jobs that use email, custom FTP, or Google Cloud Storage as the data source. Instead of needing to manually configure the fields you want in your report, you can simply upload a CSV file for Launchpad to analyze. Launchpad will try to detect the fields in your CSV file and build out your new schema to match.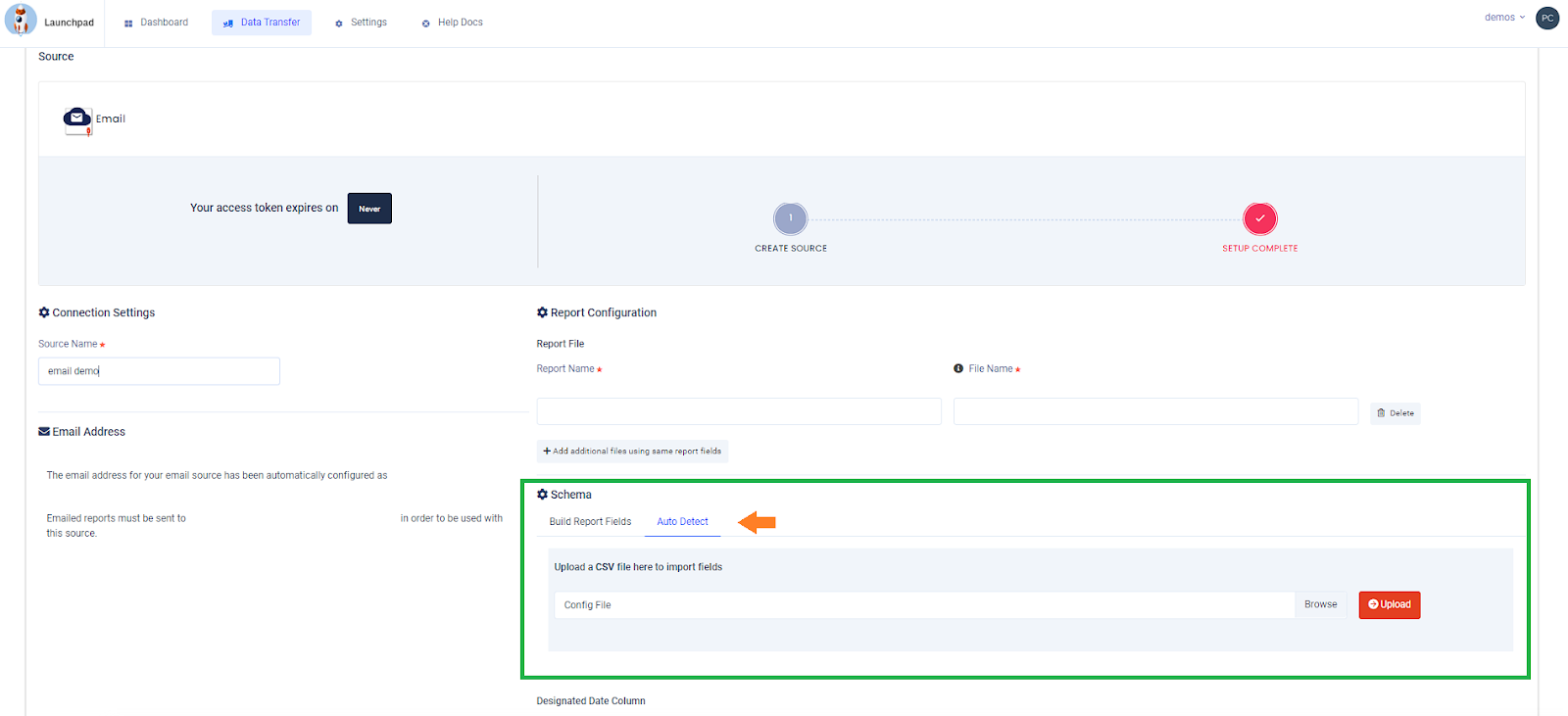 Rename and Reorder Table Columns in Output Tables
Launchpad users can now assign new names (aliases) to columns, as well as choose the order that they are displayed in their output tables. This is especially useful for source integrations that include custom dimensions, such as Google Analytics. Before, when custom dimensions were included in reports, the corresponding columns in the table would simply be labeled "dimension1", "dimension2", and so on. Now, users can choose new names for these dimensions, and the names will display as the column headers in the report. Users can also change the order that the dimensions show up in the table. This reduces the amount of transformations needed in the database and allows you to synchronize taxonomies across similar sources.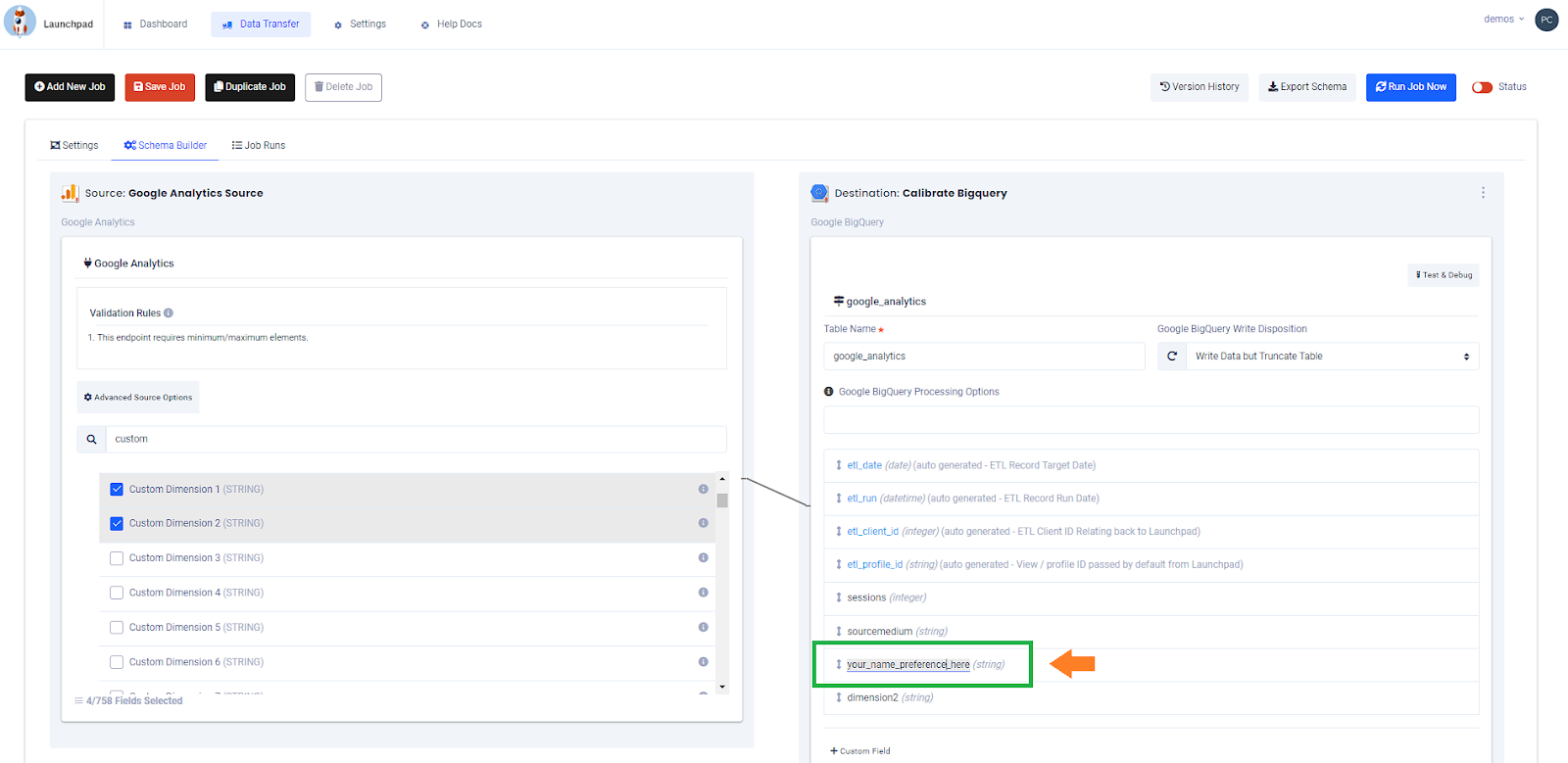 Aggregation Options for Universal Analytics
A new advanced option has been added to the configuration for jobs that have Google Analytics as the data source. Previously the data was always aggregated by day, but now users have the option to aggregate the data by month. This functionality can be especially useful when you're running into issues with data sampling, as it adds flexibility to scale back the granularity of the report when possible, which reduces the number of records needed to run the job.
Learn More About Launchpad
Launchpad is a full-service, no-code platform that automates your analytics stack and makes it easy to manage and leverage your data. If you're having any issues setting up your data pipeline, then the experts at Calibrate Analytics would love to show you what's possible with Launchpad. From walk-throughs and interactive demos to custom solutions, we'll help you find the perfect answer for your business.